Let's explore 'balance', and how you can do what you need to do, whilst also having time to do what you want to do
Many of my subscribers are busy dog-lovers, and at the heart of every owner (and most people) is a person juggling multiple tasks and responsibilities. Life can get extremely busy, and we can start to feel like we're being pulled in all different directions – with little structure to our lives. This can lead to feeling overwhelmed and procrastinating over those never-ending tasks. Being busy has somehow become a badge of honour, and the world is only going to get busier. Leading a busy life without a solid structure, balance, or routine brings unforeseen issues that affect our well-being, productivity, health, and the quality of our relationships.
As much as we like to think we are superhuman, the reality is that we are not. We are one person, and we can't (and shouldn't) feel the need to do everything at once. As humans, it's our responsibility to work toward leading a balanced life, even during those busy periods – from raising our pooch to working a demanding job. Self-discipline is one of the best tools you can implement to help achieve more balance. Without self-discipline, procrastination will plunge into your life, take control, and before you know it, you'll have failed to follow through on the things you know you should have done. This leads to a negative mindset, and a cycle that repeats with feelings of never-ending guilt. Nevertheless, it is worth noting that negative thoughts are a natural part of life, and you can't always escape them. However, if you are someone who consistently thinks pessimistic thoughts, you will begin to lead and experience a negative lifestyle, which could soon develop into fear, anxiety and depression. Being deliberately more mindful of our internal thoughts, and choosing to see things more positively has power, and can help to control how we perceive our external world and influences our actions (more on this in an upcoming post).
"Working toward a balanced life in this busy world is an artform and can be a difficult nut to crack – but it is not impossible."
Fortunately, you have the ability to regain balance, and change what is not currently working for you, one small step at a time. Each step and slight adjustment to your daily routine will soon develop into positive habits that become so deep-rooted within you, that they setup permanent residence in your life.
A balanced mind: Take back control
Staying balanced is essential for our health and happiness. Research suggests that a balanced life can significantly boost our productivity levels, so that we can move forward with our lives in a much more meaningful (and constructive) way. Plus, a balanced life has been proven to reduce stress, enhance sleep quality and mood, reduce physical and mental illness, and enable us to better cope with negative circumstances. In our fast-paced world, it is no surprise that people are leading much busier lives than they did before, by taking on more work, family, social, and relationship commitments. Overtime these obligations can compromise our health and mindset. Working toward a balanced life in this busy world is an artform and can be a difficult nut to crack – but it is not impossible.
To help give you a head start, I've collated the very best (and most simple) tips to help you achieve a little more balance in your life.
The beauty behind the basics:
The universal goal is to 'be happy', so how can we achieve happiness when we don't seem to have enough quality time for ourselves? Our demanding lives can cause us to feel overwhelmed, which, in turn, can derail our progress and have a detrimental impact on our health and wellbeing.
However, have you ever thought about your basic needs, and if you are meeting them on a regular basis? How can we ever meet the goals we set out for ourselves, if we haven't managed to take the time to question if our basic needs are being met first? This is why it is essential that we reflect and go back to basics.
It is our responsibility to make sure (at the very least) our basic needs are met. We all inherently know what these essential needs are, even if we fail to acknowledge them on a daily basis. We know how much sleep we need to function at our best, we know what foods we should avoid, and we also know that it is totally counterproductive to overwork to a point of exhaustion – while expecting favourable results.
"Everything you do will cost you something, whether that be your time, money, health, or energy."
A person who proactively meets their basic needs is said to be a more effective, productive, and confident person, who also has the ability to easily simplify their life. Simplifying a complex life will provide you with a solid foundation to ensure you thrive and work toward what matters most – in a sustainable and healthy way. What could we start implementing right now to help get back to basics?
Let's take action:
1. Let Go. Take a few minutes to think of all the factors that add unnecessary work, effort, and time to your day. What is it that you're doing which is causing you to feel overwhelmed and unhappy? Are you spending too much time with a person that drains your energy, are you saying 'yes' to things that you really don't want to do? Maybe you're taking on too much responsibility at work? Create a plan to reduce, eliminate, or seek out new ways to better manage those things.
2. Read for fun. Are you one of those people who invest unnecessary hours scrolling on social media, whilst juggling a busy career and lifestyle? I'd recommend that you substitute 'scrolling time' for a good book. This book doesn't need to be an educational book, instead I often choose to read a fictional book that I can escape to whenever I feel like scrolling and wasting the evening away. You'll become more relaxed, and you'll sleep much better too. On a personal note, I try to only use my private social media accounts during the weekend. Throughout the week, the apps are deleted from my phone – unless I require them for work purposes, only.
3. Only do exercise you enjoy. Exercise can be either the most satisfying part of your day or can feel like a total punishment. If you find ways to do the exercise you enjoy, you're more likely to stick with your workout routine and get the most benefits out of it. Plus, enjoying the exercise you do will greatly increase your motivation to exercise in the first place. I used to feel the need to do 'High Intensity Interval Training (HIIT)', in order to lose and maintain my weight – and I really did dislike it, with a passion. So, what happens when you dislike the exercise you're doing? You simply do not workout on a regular basis, which only leads to guilt, a negative mindset, and no results. Instead, why not choose exercises that you enjoy? This can be as simple as going for a walk or cycling to the shops. Choosing workouts that you enjoy won't feel like a chore, and you'll be much more effective in the long run, compared to doing a workout you dislike, and not working out on a consistent basis.
4. Life is to enjoy. Be clear on what you enjoy doing and how it benefits your life. Make a plan to do more of the things you enjoy – you'll be surprised how quickly it changes your mindset and your attitude toward life. A positive mindset directly relates to our levels of confidence, clarity, happiness, and our ability to learn new skills and think independently, whilst also lowering our chances of depression – it's a win-win!
Some practices you can apply to nurture a positive mindset is:
Meditate regularly
Keep a journal
Take regular breaks from social media
Learn a new skill
Read more
Surround yourself with positive and likeminded people
Enjoy downtime
Practice daily gratitude
Focus on the present
Turn failures into lessons learnt
Find positive friends and distance yourself from negative ones
Find humour in negative situations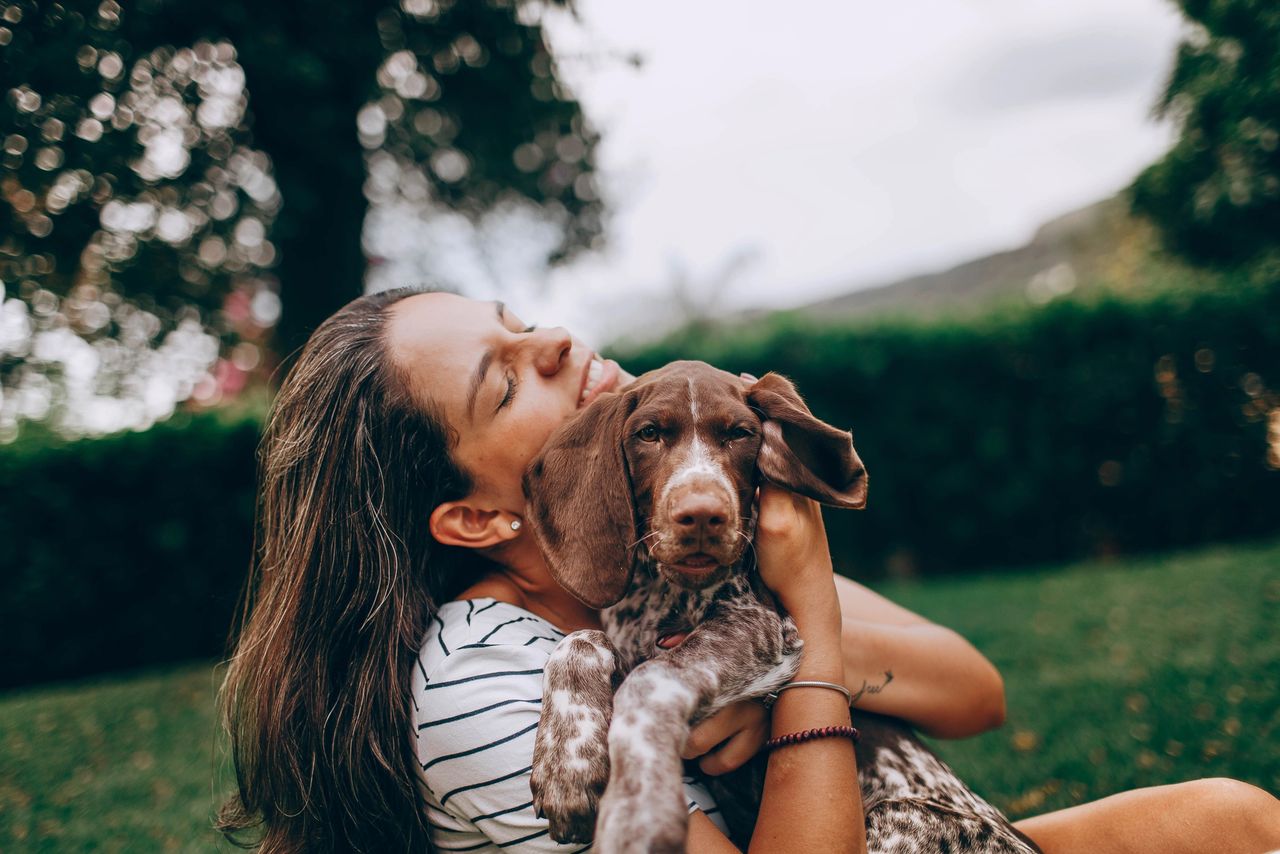 Let's get real: Be realistic with your time. There is only one of you, and you shouldn't need to use your day to cram everything in within 24 hours. This will only lead to feeling overwhelmed, anxious and unhappy. I recommend that you take a look at your weekly schedule (such as creating a Google calendar) and plan ahead, one week in advance. Make sure to predict your time and energy levels for specific days of the week and envisage how you will feel on those days. For example, do not try to wake-up early, if you know you have to work late – you're simply just preparing yourself for failure. Take the pressure off yourself and say no if you can't or do not want to do something. I know planning can feel like the opposite of balance, but it really does help you create space for what you really want to do.
Simplify, simplify, simplify: If you take the time to simply the aspects of your life that seem too complex and are causing internal and outside noise, you'll soon notice that the results you want will flow into your life at a much more rapid rate than they ever did before. Remember, everything in our life takes up precious space, whether that be mental or physical. Everything you do will cost you something, whether that be your time, money, health, or energy. By simplifying your life, you will grant yourself some much-needed time and space to see things with more clarity and begin to do the things that matter to you the most, which, in turn, leads to a more balanced life.
You could start today by decluttering your environment, such as your workspace. Your environment has a direct impact on your mindset and productivity. You can also start removing or lessening the amount of time you spend with people who drain your energy, or maybe you could choose to not give any more time to thinking about your past mistakes.
So, switch on some music, clear the unnecessary chatter, and focus on 'the now'. 'The Now' is all we have, after all. Embrace new opportunities, remain present, and don't take life too seriously. Bad moments will not last forever, so take advantage of this fact until the time passes. We've been given around 90 years on this earth, if we are lucky, so let's not stress the small stuff.